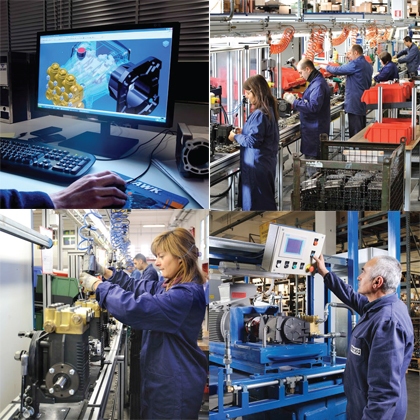 Leuco S.p.A. was established in 1979 in Reggio Emilia. Under the widely recognized HAWK label, Leuco S.p.A. offers over 80 models sold around the world. This has placed Leuco S.p.A. to be a leader in the design and producer of industrial and heavy-duty multi-plunger pumps.
In 2000, the Quality System of Leuco S.p.A. was certified in compliance with UNI EN ISO 9001 standards. HAWK pumps are renowned worldwide for the highest in quality, efficiency and reliability.
Also, as a global supplier to OEM's distributors, Leuco S.p.A. is focused on meeting the specific needs of customers. This means that the pumps used in manufacturing SuperSteam's high pressure jet is specially customised to be more efficient and reliable.