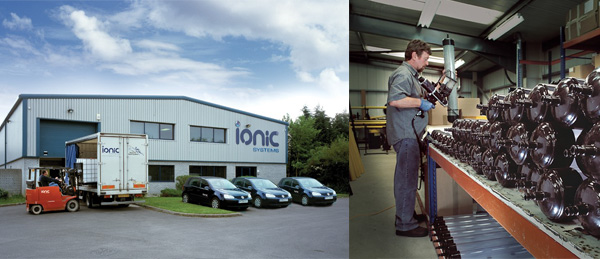 In 1997, Ionic System first launched the Reach and Wash® System in Birmingham, England. Since then, Ionic System has been at the forefront of innovation for window cleaning.
With distributors in 30 countries, Ionic Systems is the biggest supplier of ultra pure water cleaning equipment in the world. Its new 22,000 sqft building at Westerngate facilitates greater product volumes, new production techniques and continuous research efforts.
Each and every one of Ionic Systems products is meticulously designed, tested and build to last, and perform perfectly. With Ionic Systems, you use the state-of-the-art cleaning equipment with an ease of mind.