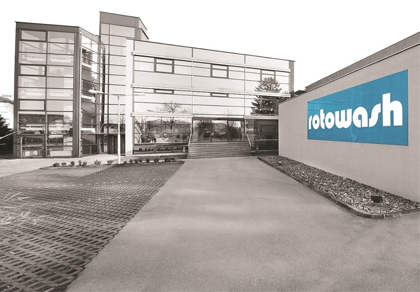 Founded by Mr. Karl Fink, Rotowash invented compact cylindrical scrubbing machines. Rotowash has been making quality floor cleaning machines since 1971. It is the global market leader in cylindrical scrubbing machines with a production of more than 35,000 units a year.
Rotowash has an ultra modern production plant in Wagna, Austria that automatically gathers all parts and components required for each machine. Quality of manufacturing and engineering is impeccable. Assembly of each machine is done in less than 30 mins due to streamlined operations.
Rotowash's commitment is to develop innovative products and provide quality machines.
Rotowash' s robust design is proven to last for years. The machines are made of solid die– cast aluminium with a heavy duty brushless induction motor that is maintenance free.
With minor repairs, the first machines SuperSteam sold over 10 years ago are still running strong.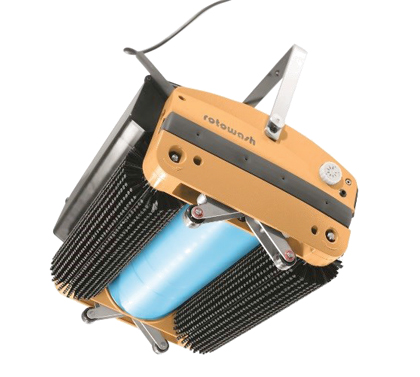 Twin cylindrical brush system to enable both forward and backward cleaning operation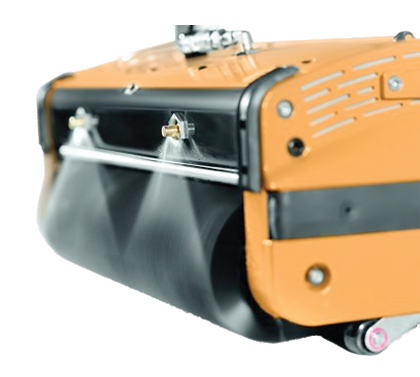 Even distribution of water spray to clean floor thoroughly
Rotowash machines deliver a high-quality wash, scrub, clean to hard floor, soft floor, carpets and special floorings, leaving the surfaces read to walk on within minutes. With up to 300,000 bristles rotating at 650 RPM, Rotowash delivers exceptional cleaning power with the bristles reaching deep into the irregularities of floor surfaces.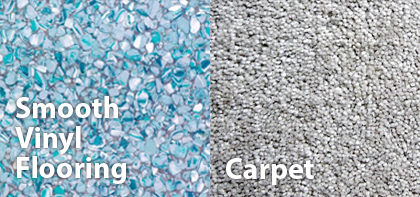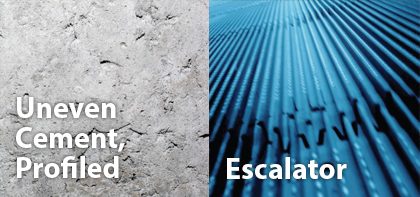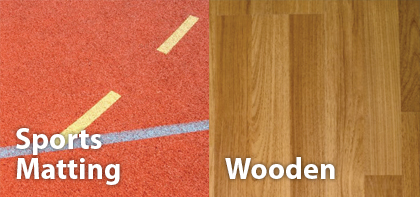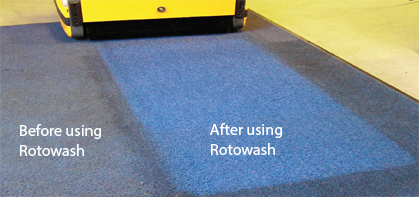 Rotowash brushes out dirts and particles trapped inside carpet which can't be removed through vacuuming, leaving a clean and bright appearance.
Why Rotowash Is Superior?
Ergonomic Design. Does not strain operator's back.
Quick Drying. Even distribution of solution with pump system. Moisture removed in a single pass.
Easy to Use. No tools needed to change brush.
Ideal for Uneven Floor Surfaces. Examples: carpet, anti-slip floor, textile floor and escalators.
Durable Die-cast aluminium. Rotowash lasts longer.
No Rubber Belt. Able to use alkaline degreasers / carpet cleaners without problems.