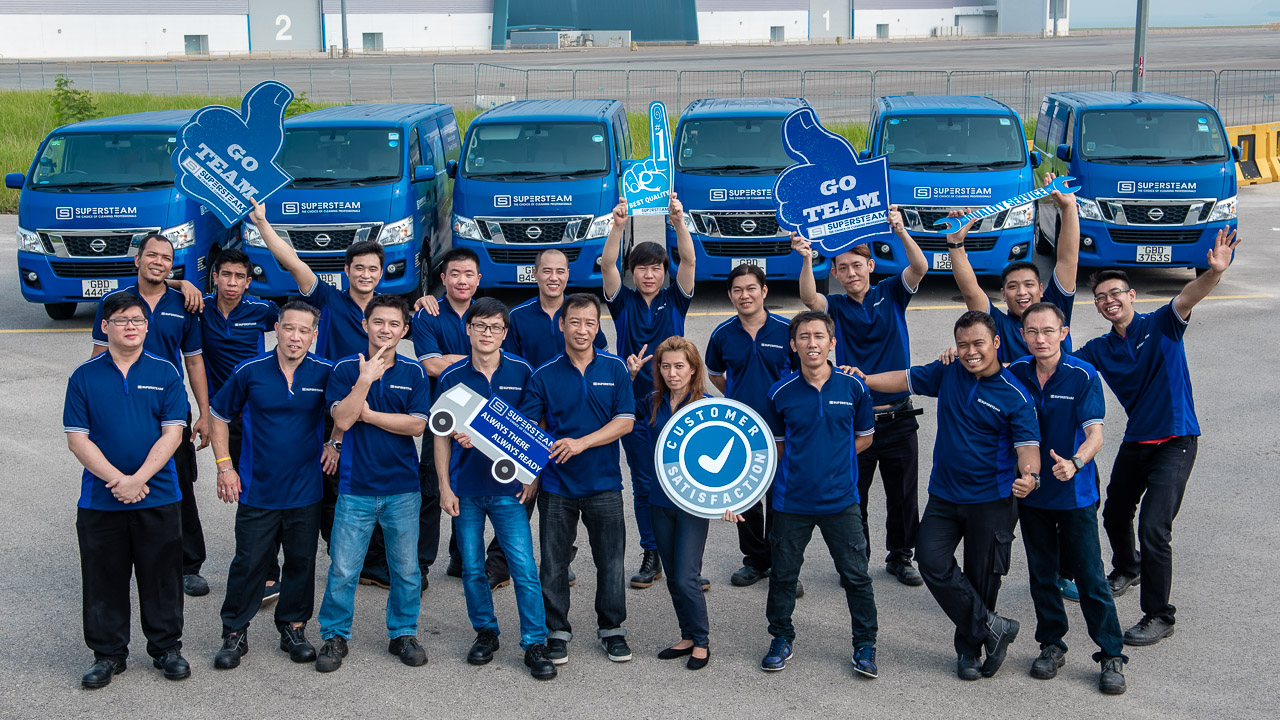 SuperSteam is not a normal company. It is a mission to make the world a better place and a challenge to see how far we can go. From a two man start-up in 2002 selling only steam cleaners, we are now the leader in professional cleaning equipment and supplies in Singapore, with a wide range of over 3000 items in stock. Tomorrow, we have bigger plans…
Team SuperSteam is the secret of SuperSteam's success and rapid growth. We value talent and people who love to serve customers. A person's capability and commitment is much more important than skin colour or where a person came from. Team SuperSteam currently comprises of Singaporeans, Malaysians, Chinese, Indonesians, Filipinos… and as a team, we not only work hard but play hard too!
Our culture is on giving really great customer service, service from the heart. And we are constantly seeking to improve the company to reach that goal. Every week, we make small improvements and every year, we undertake several major projects, such that with each year, we are a much more capable and better company.
With our rapid growth and market leadership, comes social responsibility too. Every year, we support different charities with professional cleaning equipment and advice. SuperSteam makes the world a better place through making it cleaner and more hygienic for not just our customers but also charities too…
We have the following positions vacant:
Software Engineer+
Outdoor Sales Executives Required (High Pay, Market Leader, Recurring Sales)… +
Control Engineer+
Field Technician+
If you would like to join our dynamic team, please email current resume with photo to [email protected] or mail it to: 
HR Manager
Tel: +65 6595 4347
SuperSteam Asia Pacific Pte Ltd
11 Changi South Street 3
#03-02
Singapore 486122