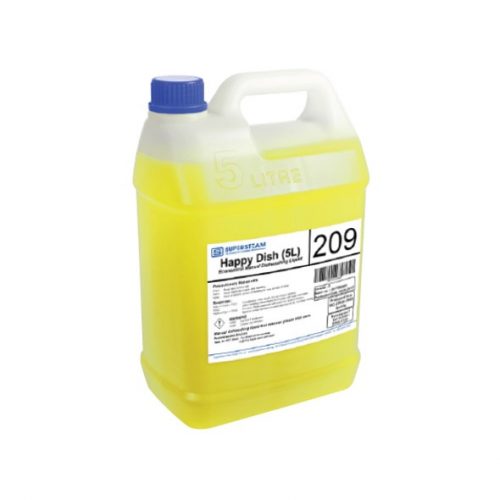 Happy Dish (209)
Budget Manual Diswash Liquid
Happy Dish is a gentle manual dish wash that offers surprising quality and cleaning performance. It uses non-toxic Generally Regarded as Safe (GRAS) ingredients and rinses easily. Happy Dish is highly viscous and gives a rich lasting foam.
4 Important Benefits
Gentle on hands
Non-toxic & safe
Economical choice
Good cleaning results
Happy Dish only available in 5L packaging, MOQ = 1 carton (5 x 5L).
Contact Us for Details
Technical Specifications
| Chemical Name | Happy Dish |
| --- | --- |
| Chemical Code | 209 |
| Packaging | 5L (0880-HappyDish 5L ) |
| MOQ | 1 carton ( 5 x 5L ) |
| Form | Thick Liquid |
| Colour | Yellow |
| Foam | High Foam |
| Fragrance | Zesty Lime |
| pH | 9 +/- 0.5 |
Related Products