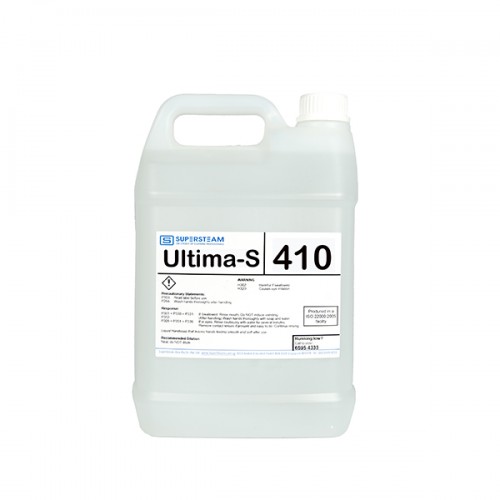 Ultima‑S (410)
Latest Disinfectant Technology
(Out of Stock) Alternative Product: Super-Q
Please contact your salesperson to check on the stock status. We are restricting walk-ins due to Code Orange status. Please do not walk-in.
Ultima-S represents the latest research breakthrough in disinfectant technology from SuperSteam. It is a broad spectrum, fast-acting bactericide and virucide that does not develop organism tolerance and resistance.
Ultima-S is highly recommended for hospitals, clinics, schools, childcare centres, cruises and also natural-disaster areas.
 4 Important Benefits
Effective against influenza virus, rotavirus, smallpox, HIV, and etc
Retains activity even in hardwater and various types of soil
Does not leave perceivable residues on treated surfaces 
Proprietary blend of Polyhexamethylene biguanide hydrochloride (PHMB) and Benzalkonium chloride (BKC)
Ultima-S only available in 5L packaging. MOQ = 1 carton (5 x 5L)
Contact Us for Details
Key Features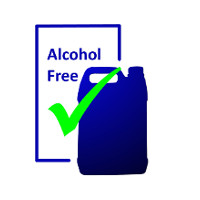 Alcohol Free Water Based Sanitiser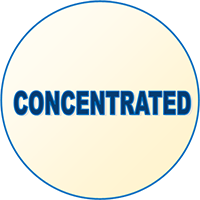 Concentrated Disinfectant for Greater Economy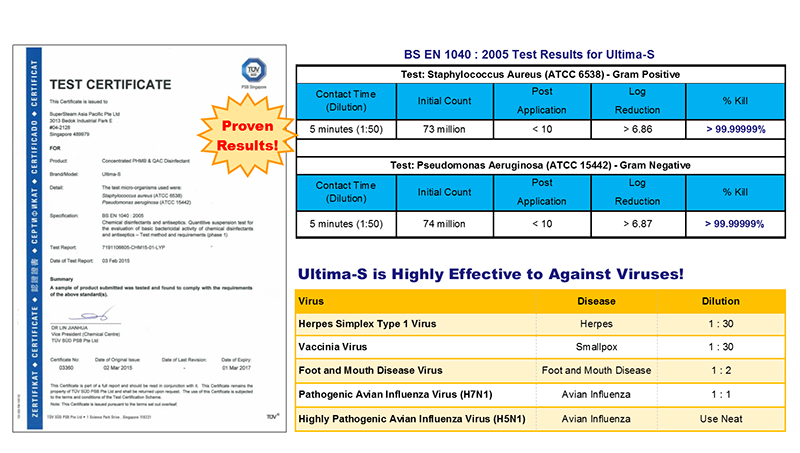 Technical Specifications
| Chemical Name | Ultima-S |
| --- | --- |
| Chemical Code | 410 |
| Packaging | 5L ( 0880-Ultima-S-5L ) / 25L (0880-Ultima-S-25L) |
| MOQ | 1 carton ( 5 x 5L ) |
| Form | Liquid |
| Colour | Colourless |
| Foam | Low Foam |
| Fragrance | NIL |
| pH | 6.5 (+/- 0.5) |