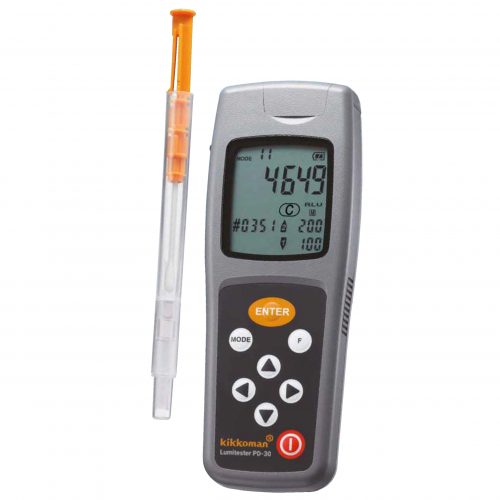 PD 30 ATP Lumitester
The Lumitester™ PD-30 measures the hygiene status ATP in seconds with on-site detection of micro-organisms or organic residues.
Extremely compact instrument which weighs only 235 g (battery and bag included).
Best suited for cleanliness control of manufacturing sites, and cleanliness control and hygiene training of kitchens.
Defective cleaning is rapidly identified on site, thus helping to prevent incidents by prompting corrective re-cleaning procedures.
*Please note that Lucipac Pens have to be purchased separately.
Contact Us for a FREE demo