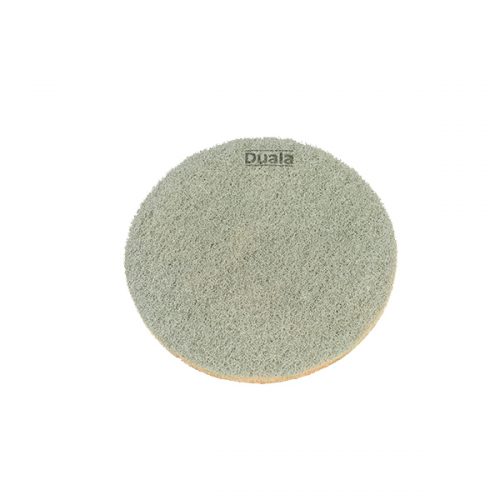 Duala Pad
Clean & Shine Regular Speed
Dual purpose pad
Duala™ will take a dull floor and give its surface a clean, bright look, removing surface marks and buffing to a bright shine. Duala™ can be used on a variety of floors including VCT, terrazzo, natural stone, concrete, vinyl and rubber.
As Duala™ continues to be used, the pad increasingly brings back brightness and shine to your floor.
5 IMPORTANT BENEFITS
Dual purpose high speed clean and shine pad
Patented Inner Strata Technology for the longest lasting, most durable pads available
Increased strength for high speed work; can be used low speed also
Made with a proprietary infusion of uniquely added composites
Increases shine with repeated use.
Contact Us for a FREE demo