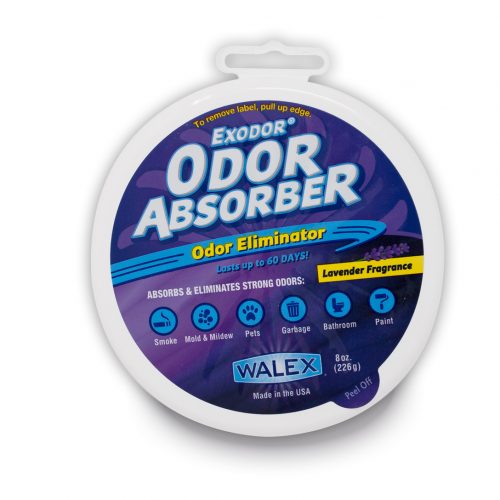 Walex Exodor Odor Absorber
Remove and Absorb Away Odours
Odor Absorb is a gel product, infused with a layer of charcoal, that eradicates and absorbs odours. Odor Absorb captures and removes odours better than other air fresheners, that only hide odours temporarily. As soon as a container of Odor Absorb is opened, our exclusive formula goes to work, neutralizing odours in the air and creating a bright, fresh smelling space.
 5 Important Benefits
Works in spaces up to 300′ sq.
Lasts up to 60 days
Non-Toxic
Environmentally safe
Biodegradable
MOQ – 12 pcs per case
Contact Us for Details
Key Features
Powerful Lavender Scent
Absorbs and eliminates strong odours
Long Lasting
Lasts up to 60 days!