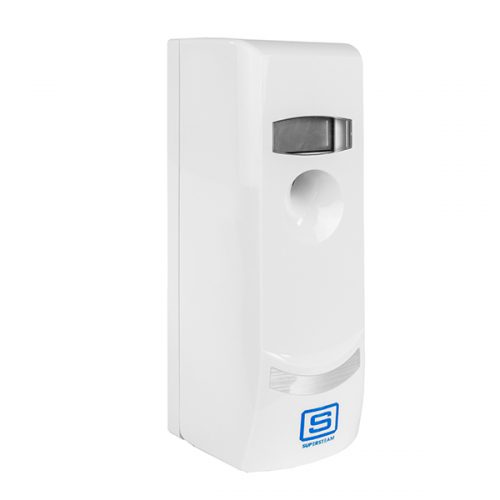 S11 Eco Aerosol Dispenser
The S11 Eco Aerosol Dispenser is a wall mounted automatic air freshener that keeps your area odour-free at all times!
As a cost efficient and energy saving device, the S11 is suitable for any area.
With programmable day and night settings, the user is able to adjust its spray intervals, saving cost and energy usage.
Fitted with a reliable spray mechanism, the S11 ensures trouble free usage for years. 
Contact Us for Details