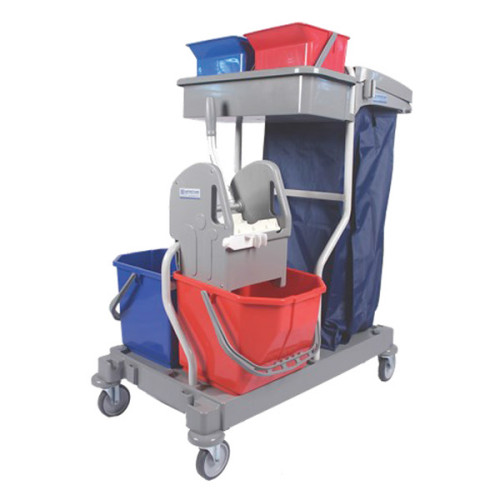 TTS Mini
Slim & Compact Italian Trolley
Durable and long-lasting janitorial trolley. With proper usage, many TTS trolleys have been used for up to 5 years or even more. Rilsan-coated to prevent rust at metal parts.
Designed and made in Italy.
5 Important Benefits
Polypropylene makes the plastic trays and trolley structure robust and not brittle
Double mop buckets to ensure superior cleaning results
Colour coded 6 L buckets and 15 L mop buckets to prevent cross contamination
Original TTS wringer to provide excellent mop drying results
Slim design for narrow corridors and tight spaces
Contact Us for Details
Key Features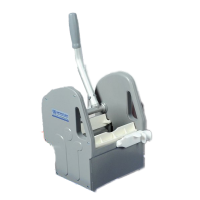 Original TTS Wringer
Long lasting and robust wringer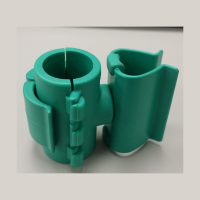 Additional Tool Holders
Able to fix many additional tool holders
Technical Specifications
| Trolley Name | TTS Mini |
| --- | --- |
| SKU No | 2082-930001 |
| Dimensions (cm) | 107 (L) x 65 (W) x 110 (H) |
| Weight (kg) | 17.3 kg |
| Buckets Capacity (Big) | 2 x 15 L |
| Buckets Capacity (Small) | 2 x 6 L |
TTS Mini is supplied complete with mop wringer, grey basin, 2 x 6L buckets, 2 x 15L mop buckets and bag (120L).
Accessories
| Item | SKU No. |
| --- | --- |
| TTS Single Hook | 2084-930001 |
| TTS Handle Holder for Metal Bar | 2084-930005 |
| TTS Handle Holder for Big Basin | 2084-930029 |
| TTS Plastic Bucket 15L (Red) | 2084-930006 |
| TTS Plastic Bucket 15L (Blue) | 2084-930007 |
| TTS Wheels | 2084-930008 |
| TTS Wringer Holder | 2084-930020 |
| TTS Wringer White Clip | 2085-Z-00003730 |
| Leo Bag (Blue) | 4034-930901 |
| Bucket 6L (Red) | 4032-920033 |
| Bucket 6L (Blue) | 4032-920036 |
| TTS Plastic Bucket 15L (Blue) | 2084-930007 |
| TTS Plastic Bucket 15L (Red) | 2084-930006 |
| TTS Grey Plastic Mop Wringer | 2084-930016 |
| Ezy Downpress Wringer | 4032-920003 |