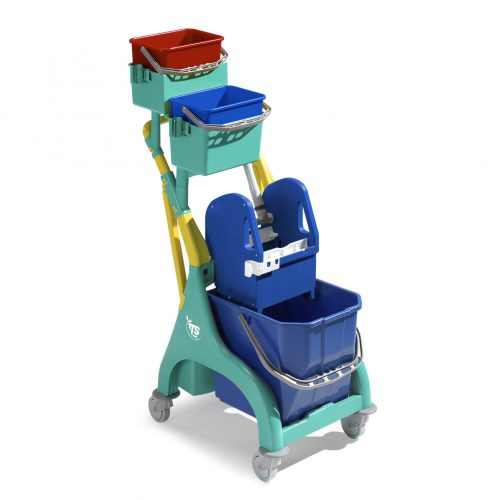 TTS Nick Plus
Compact Innovative Trolleys
TTS Nick Plus 20 is a cart equipped for the professional cleaning that belongs to the line of compact TTS carts, robust and modular built.
It explicitly designed for regular and special cleaning of small to medium environments.
They are assembled in a few minutes thanks to the innovative "system" interlocking " components and the complete absence of screws.
With the ability to integrate various accessories, the Nick Plus is able to customise its function from a simple cart for washing floors to a system to perform the complete cleaning of the environment.
Contact Us for Details